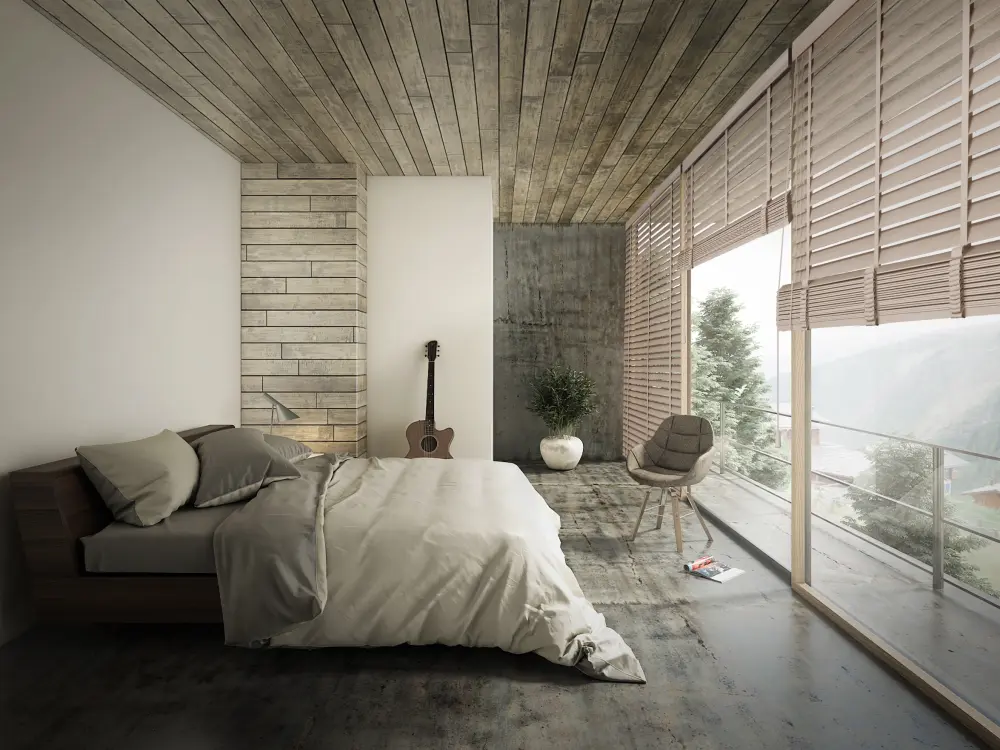 Looking for convenience, premium quality and timeless design? Then select custom-made blinds with a vast amount of personalisation. Pick from available materials (wooden, bamboo, PVC or aluminium), slats width (16mm, 25mm, 27mm, 35mm, 50mm and 65mm), collections and colours to configure perfect window coverings. ClickforBlinds offers custom-made venetian blinds for every window – from small and narrow to large ones. For example, natural wooden and bamboo blinds can be produced up to 360 cm and nearly 300 cm in width for selected colours. Made-to-measure blinds are the perfect choice for every interior thanks to their stylish look, timeless slats as well as great fit with any interior design.
SUMMARY AND KEY FEATURES OF THE ARTICLE
Exclusive, classy and timeless – these are properties of every interior we all want to have. Everything is important when we want to have enjoy our space with family and friends. That is why picking right furniture, wall colours, wood or tiles on the floor is essential.
Select window covering which will bring unique and endless experience for your interiors. Check inspirations, trends and tips for creating an ideal solution with made-to-measure blinds.
Immersive amount of sizes, colours and additional features give you the possibility to create a perfect window covering. They will be also often decoration thanks to their design and high-quality and will make your home warm, cosy and stylish.
What are made-to-measure venetian blinds?
Made-to-measure venetian blinds are perfect for customers who want to configure the window coverings from scratch. You can select many materials for the horizontal slats of your blinds. Pick venetian blinds made from real wood, bamboo, PVC or aluminium and create perfect made-to-measure blinds with ClickforBlinds.  Begin from selecting collecion, material and slats width  if you need an exclusive solution suitable to your lifestyle. Then our online configurator will take you through dimensions such as drop and width of blinds. As custom-made blinds, our products will fit perfectly into smaller and larger windows so don't worry about size! Thanks to their slats they assure privacy and control the amount of natural light. Made-to-measure venetian blinds will be perfect window coverings for your interior!
What types of made-to-measure venetian blinds are available?
Made-to-measure bamboo blinds – timeless and durable
Looking for window covering perfect for every room? Then check bamboo blinds which ideally fit into every interior. Modern, classic or Scandinavian interior design, bamboo blinds will be a perfect match for them. Thanks to the slats width selection (35mm, 50mm, 65mm), over 10 stylish colours and additional features like cloth tapes (10mm, 25mm, 38mm) you will be able to create perfect window covering for your home.
Bamboo blinds can be found in every room, you want to know why? Their advantages are natural design but also water and moisture-resistance. Bathroom, kitchen, living room, office, children's room and others, bamboo venetians will be a perfect fit everywhere. Check also the special collection Retro if you want extraordinary blinds with a special system to add some classic touch to your interior. They will be a good pick both for small and large windows thanks to being able to produce nearly 300 cm product in width.
Made-to-measure wooden venetian blinds – natural and practical
Wooden venetian blinds are the solution for every customer looking for a timeless and natural window covering for every interior. Thanks to slats made from real wood you gain amazing and long-time window covering. Select a special Abachi collection if you are looking for exclusive wooden blinds. Produced from African abachi wood they will be perfect for rooms with high amounts of sunlight. They will also fit nicely colonial interior style. Check also other exceptional collections like Gloss, Select and Rustica to create made-to-measure wooden venetian blinds. Wide offer of slats width (27mm, 35mm, 50mm and 65mm) assures the perfect selection as a window decoration for bedroom, living room or office.
Don't worry about sizes and colours. ClickforBlinds offers wooden blinds in wide sizes collections from 27 to even 360 cm in width for selected colours. Are you looking for timeless colours? Pick black and white colours as popular and classy solutions or select another one available. We also offer different colours such as grey, antracite, taupe and many others – we are sure you will find a suitable colour and texture for your interior!
Made to measure aluminium venetian blinds – top performance and good price
Our aluminium blinds are well known for their durability and non-disturbing performance. Thanks to their slats they will be easy to maintain and to take care of. They work well in a wet and humid environment which makes them a very good choice for such spaces as bathrooms and kitchens. Select exclusive special collections Sunset, Retro, or Elegance to make your interiors classy and timeless. Remember that you can even make 400 cm in width aluminium blinds for large windows!
Faux-wood and wood-effect venetian blinds – durability with low price
Faux-wood and wood-effect blinds made from PVC and aluminium are also fine picks if you are looking for great performance nice design. Their slats are looking like real wood which can bring some natural accent to your interiors. But their disadvantages will be that they won't give the same effect as bamboo and wooden which are hundred percent natural.
Other made-to-measure window coverings
Venetian blinds are not the only window coverings you can select at ClickforBlinds. We have roller, blackout, vertical, pleated and roman blinds available. Each of them with its properties and quality are also selected by many customers. Our products are made-to-measure which means a wide range of colours, size selection and additional features such as control location, mounting brackets or even chain colour for selected models.
Choose your size and colour
Looking for made-to-measure venetian blinds for your window? Then ClickforBlinds offer you an extensive offer of sizes and colours. Let's check the widths of our venetian blinds:
Wooden venetian blinds: From 27 cm to over 360 cm*
Bamboo venetian blinds: From 27 cm to nearly 300 cm*
Aluminium venetian blinds: From 27 cm to 400 cm*
Faux-wood venetian blinds: From 27 cm to over 270cm*
Wood-effect venetian blinds: From 27 cm to 400 cm*
* for selected colours
We offer venetian blinds for windows with 210 cm, 240 cm, 300 cm and even more. Looking for unique and chic solutions? Pick one from over 50 colours with classic black and white or pick another like grey, silver or vanilla. Add cloth tapes of various colours available in many sizes (10mm, 25mm and 38mm) and create perfect custom-made blinds – absolutely unique for your interior.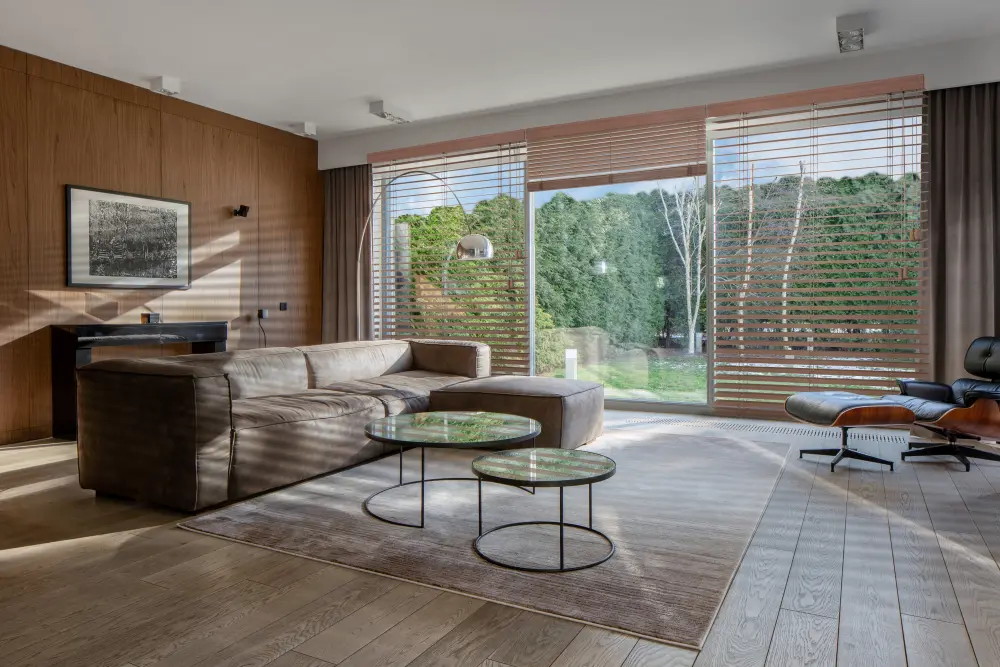 Cheap made to measure venetian blinds
Looking for cheap, affordable venetian blinds? Then check ClickforBlinds offer with a vast selection of great value-to-money. The cheapest will be aluminium blinds, then wood-effect and faux-wood made from aluminium and PVC. They are offering high-quality, timeless design, and water and moisture resistance which makes them a good pick for every interior.
More expensive will be wooden and bamboo because they are made from real wood. Their slats offer a unique and natural style, bamboo blinds are also eco product. Natural blinds give an exclusive experience which is worth every penny spend on them!
ClickforBlinds – buy your made-to-measure blinds here!
ClickforBlinds with over 15 years in the market offers made-to-measure blinds for every interior! Thanks to our collection of venetian blinds made from real wood, bamboo, PCV and aluminium you can create your perfect custom-made blinds. Check also our roller, vertical, pleated, roman and blackout blinds. Each of them is offered a wide range of colours and additional features. Have a problem with the selection? Then check our free samples to pick your favourite colour, pattern and others like cloth tapes. Also don't forget that we have free delivery across the EU – collect your order by your door and enjoy a unique and incredible experience.