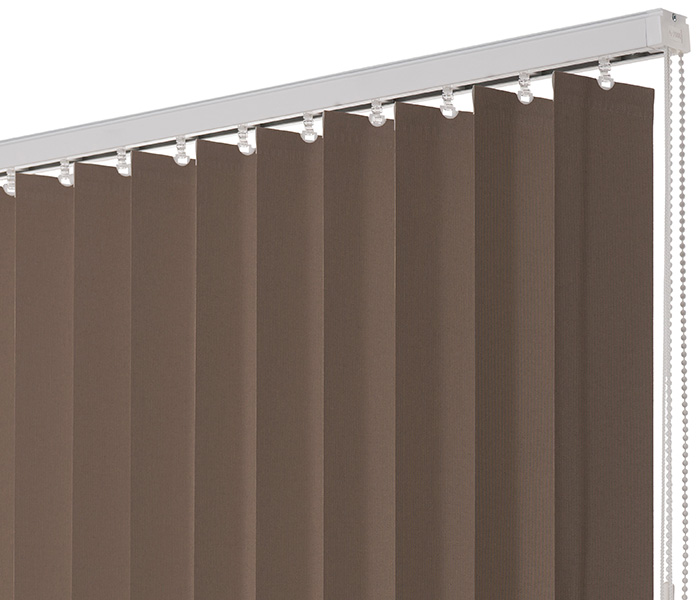 Blackout vertical blinds will be a natural choice for windows in office space that needs darkening during the day. They will also be a good window treatment for larger windows in bedroom, to protect early mornings from rising sun light. Any large window that requires effective blackout will benefit from our blackout louver blind at a low cost. If you need to cover a small window but are keen on getting a vertical blind with blackout effect you may choose a smaller width for the louvers of your blind: 89mm louvers.

MEASURING: If you are planning to fit your vertical blind inside recess please deduct a few mms [eg 4mm each side] from the window recess width so that there is enough space to fit the blind into it. For the drop of the blind always deduct 1.5%-2% off the fitting height - the louvers need space at bottom to hang freely above floor/window ledge!
WE MAKE ALL BLINDS INC VERTICALS TO THE EXACT MEASUREMENTS YOU SUPPLY IN ORDER.

NOTE: Vertical blinds can be easily joined in the middle of the window to form a larger but uniform blind; of course, 2 joined blinds will have their own controls at sides but the louvers will ovellap perfectly at the joint in the center. Therefore if you require to cover a window that is eg 3800mm wide please order 2 verticals each at 1900mm and tell us in order comments that these will form one blind.